Request a Brochure
Register to receive a copy of one of our brochures
Submit a request
Hadham Construction Limited,
Unit 4a,
Hadham Industrial Estate,
Little Hadham,
Hertfordshire,
SG11 2DY
TEL: 01279 771238

Internal
Internal walls typically consists of:-
Plaster
Plasterboard
Sterlingboard
100mm Steel Frame filled with Rockwool insulation
This helps to achieve a fantastic 0.16 U Value, which is very low and can help achieve substantial savings in heating bills.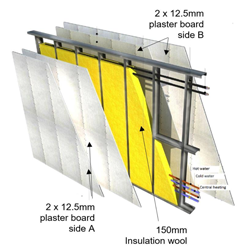 External
100mm Steel Frame filled with Rockwool insulation
Sterling board
150mm Styrafoam board screwed directly to the steel
Primer
Plastic mesh
Acrilic coating in any colour.
Our houses built to this specification can be any shape, colour and texture you require. They are so well insulated that they are very much more economic to run than modern buildings.
The structure is so robust that all internal space is available for use including the loft.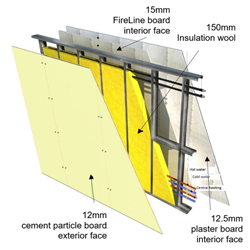 Contact Us
HadFrame
Unit 4a
Hadham Industrial Estate
Little Hadham
Hertfordshire
SG11 2DY
Tel: 01279 771238
Email: Sales@hadframe.co.uk